Things to do in Istanbul
The day started at 5:30 am. It was my first day out of 3 in Istanbul. I arrived with a 5 hour difference Jet-lag, which fortunately helped me stand up before the sun had risen. 
I had never thought of visiting Istanbul, and here I was having a short holiday in Turkey!
THINGS TO DO IN iSTANBUL
Istanbul is even more magic before the sunrise. All stores are closed, the tourists are sleeping and there are basically no cars. The streets are only used by stray dogs and cats who slowly wake up for another day in Istanbul. It was all so quiet, but so much more beautiful than last time I passed by, when it was winter and grey. Now there were flowers everywhere and birds singing, so I knew I would fall in love with Istanbul.
This is the second time I'm backpacking in Turkey – Istanbul, on a 3 day layover with Turkeys Airlines, which means, I'm not paying to visit this city! You can extend your layover for free up to 24 or 48 hours depending on your itinerary, what a perk!
A few people asked if I was not afraid of backpacking in Turkey on my own as a solo female traveler, and to be honest with you: NO! Istanbul is an amazing city, people are incredibly friendly and respectful. No worries as far as being a solo female here.
ISTANBUL MAP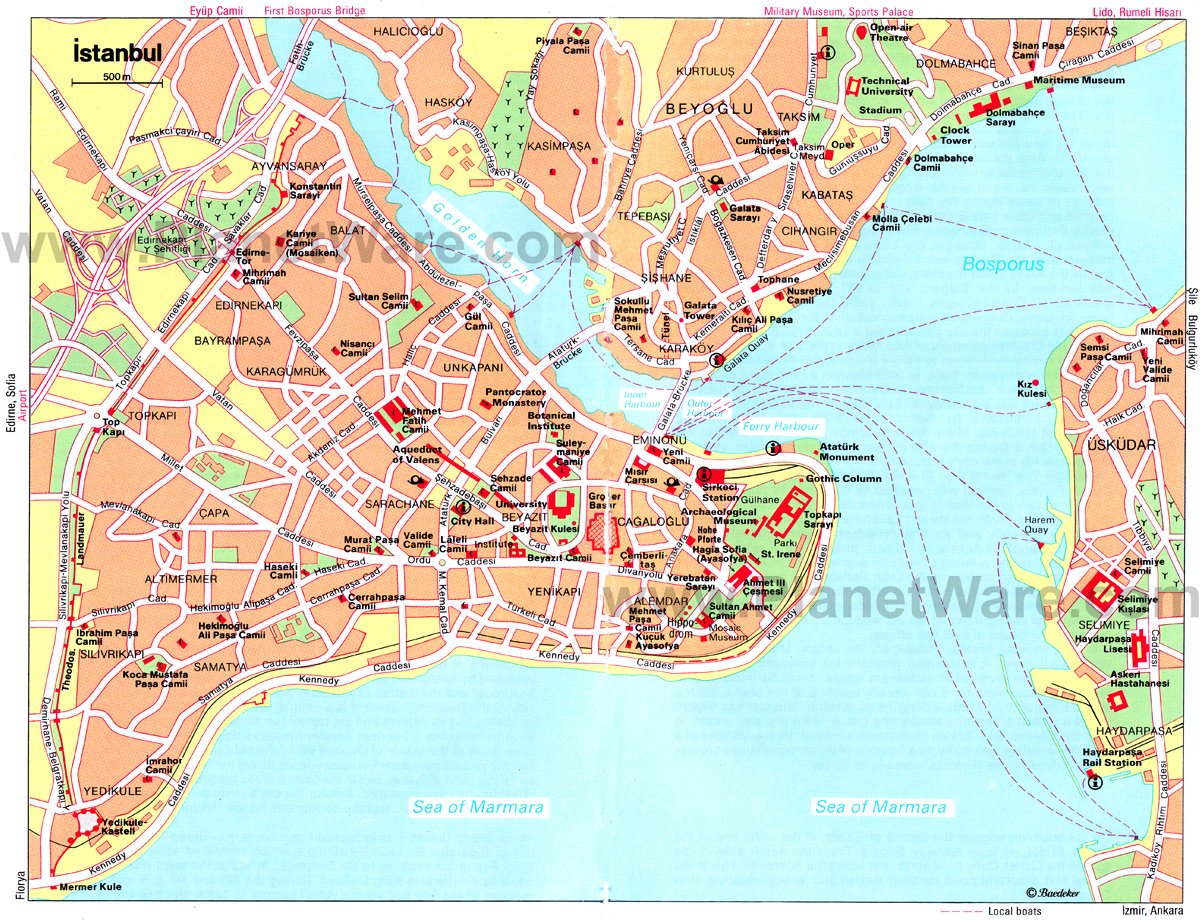 My hostel – hostel Sultan – was extremely central, so I was by the blue mosque and Agya Sofia on a 5 minute walk.
Istanbul is a city filled with history, capital of the Ottoman empire, funded around 1299 by several Turkish tribes. The Ottoman empire grew strong and conquered a vast area, which included Greece, Bulgaria, Macedonia, Romania, Hungary, Turkey, Jordan, Israel, Egypt, Lebanon, Syria and parts of the northern African peninsula, with an area of approximately 9 million square Kilometers.
By the 18th century the Ottoman empire lost it's strength and power, having kept Turkey only as it's territory.*
THE BLUE MOSK (FREE ENTRANCE)
The blue Mosque is called this way because of the blue tiles that cover it. It was built between 1609 and 1616.
This is one of the most famous symbols of Turkey and it really is an imponent mosque that will leave you breathless. The beauty of this place is impressive and the peace around it feels like a refuge away from the city noises.
I met two friendly backpackers from Singapore at the hostel after a short discussion on who was the person snoring last night? We decided to tEam up for a day of sightseeing. The blue mosque was our first stop.
The interiors are breathtaking and the huge main columns are meant to hold the weight of the mosque and prevent it from crumbling in case of an earthquake. The main pillars are composed by a group of smaller ones combined. This massive structure has been resisting the many small movements of the unstable ground.
In order to enter the mosque, make sure you cover your hair, wear modest clothes that cover your chest, arms and legs. Be respectful of the local culture and check out how other men and women dress to understand what is appropriate and what isn't. I have no issues with wearing the veil, Turkey is very relaxed and liberal, but you need to wear it while entering holy sites.
Be also aware that men and women pray separately. Pay attention not to violate the local traditions, I've seen countless women entering the male area and arguing with the guards every time they were directed to the general area.
You'll notice a lot of fountains and washing up areas around the several mosques in Muslim countries. This is because water represents purity and cleanness. People wash their hands and feet before entering a holy space. You're welcome to do so if you wish.
I felt like Istanbul city was similar to Rome with so many sites and free monuments spread all over town. All mosques are free to visit, with the exception of the Agya Sofia which became a museum.
There are archaeological sites spread around. This one displayed old artefacts, right behind the palace.
An interesting trivia is that Istanbul had more than 140.000 public toilets back in the middle age, something unheard of in Europe.
THINGS TO DO IN ISTANBUL for free
Visit the Blue Mosque
Visit the Suleymaniye Mosque
Visit the Spice bazaar
Visit the grand Bazaar
The great Tulip festival (if you're visiting in April)
Stroll around the streets, cross the bridge and visit the Asian side
Walk along the Bosphorus
ISTANBUL WEATHER
Istanbul is warm and pleasant for most of the year, but it can get chilly during wintertime. I've visited first by the end of February and it was definitely cold, but 3 months later, when I returned, the spring was in full force. To avoid the crowds, visit Istanbul during low season, during the winter time or beginning of spring.
There's a lot to see and to experience in this amazing city that mixes the East and the West in a way nobody else does. Backpacking in Istanbul is cheap, easy and safe. If your forever travel desire is high enough, Turkey will be your best destination.
Istanbul is also a food capital, on the next post I'll indulge into Istanbul's vegan street food extravaganza and we'll visit the Grand Bazaar! Istanbul is a paradise for food lovers, specially for the vegan and vegetarians who like to eat well and healthy.
WHEELCHAIR ACCESSIBILITY
Unfortunately Istanbul was described as one of the lest friendly wheelchair accessible destinations.  Hope this unfortunate situation improves in the near future.
ISTANBUL AIRPORT
There are 2 main airports in Istanbul, but you will probably fly to the main one, the Ataruk airport, which is extremely well connected to the city center by public transportation (avoid taxis, the connections are really good) .
You can also take a shuttle service to and from the airport, BEWARE that they might not show up without contacting you! I had that problem and got stuck in the airport at midnight, because the shuttle service never came to pick me up.
The second airport is Sabiha Gokcen, also located close to Istanbul city center.
More info? Check out the Official tourism website for Turkey